The "Stool around the World" can be made to any size and dimension. Thanks to a parametric design, the Stool can elegantly change its length, width, height and proportion to become any type of furniture typology. It can be made from almost any kind of flat material, thick material or thin, expensive or scrap…. The digital manufacturing process makes its joints so precise that it does not need any glue or fasteners, yet it can be easily dissembled to re-enter circulation, should it ever need to.
Here some examples: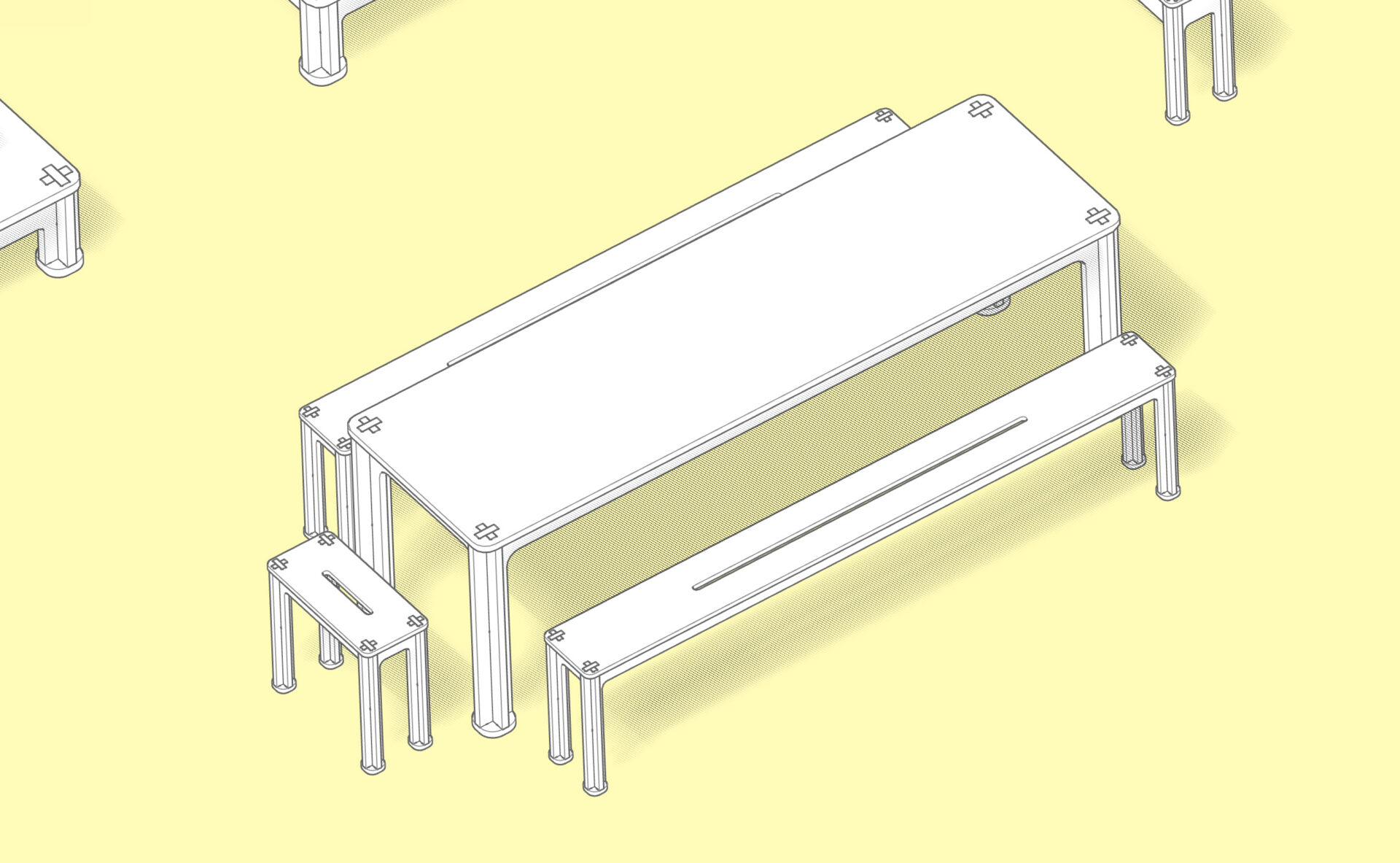 a large Table and fitting Benches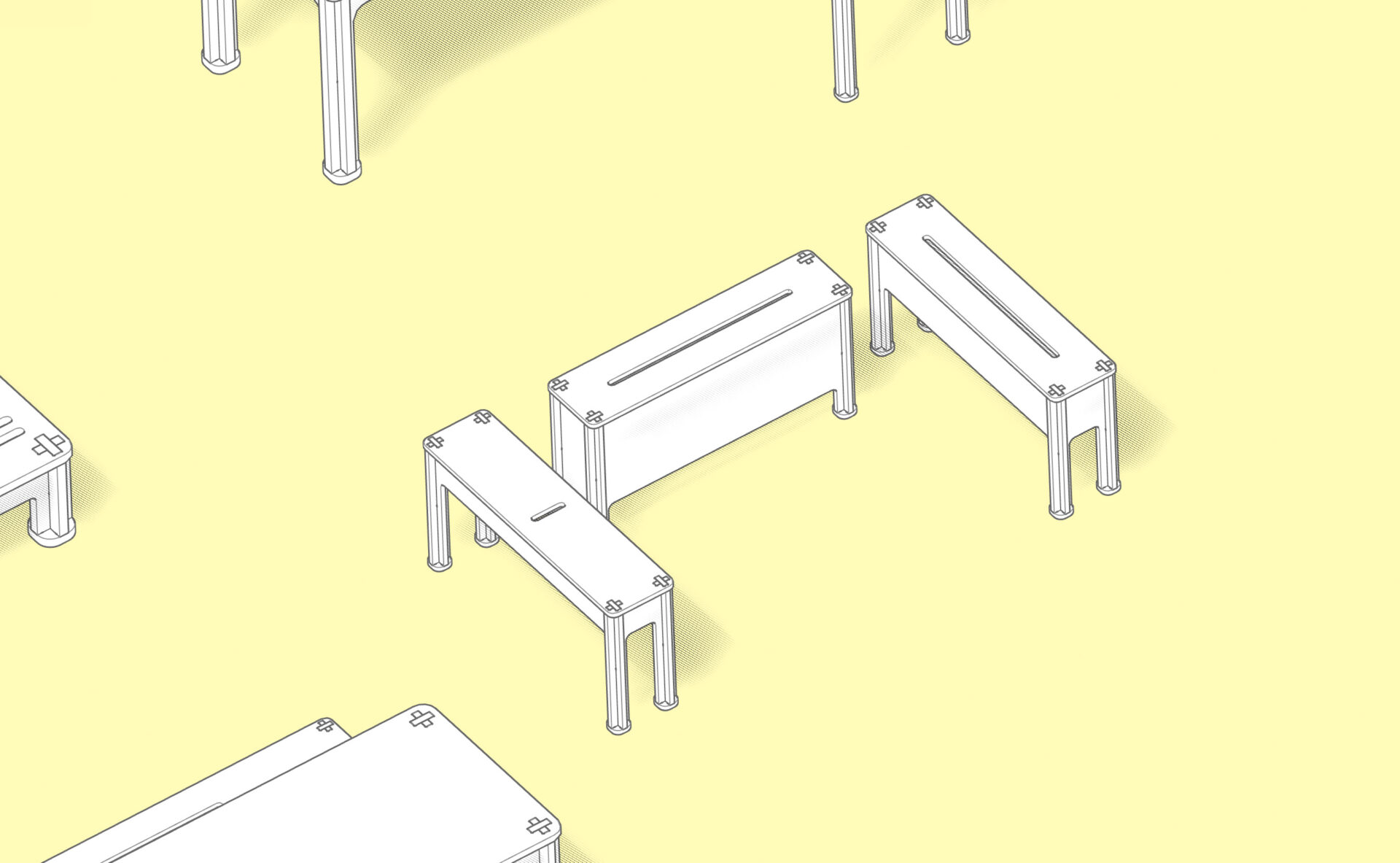 variations of Benches, could become a Chest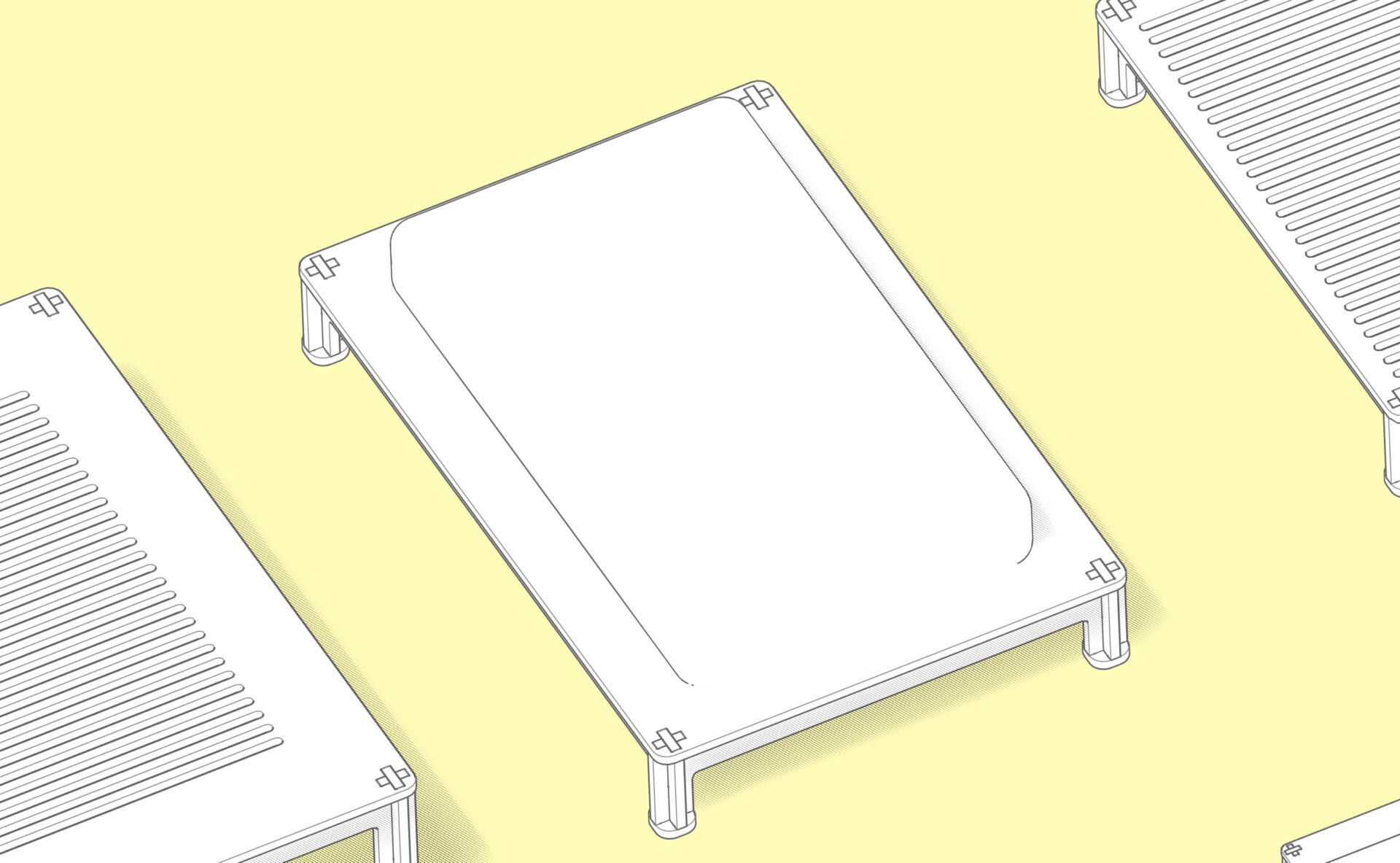 Beds, can be made to any size and also to any height!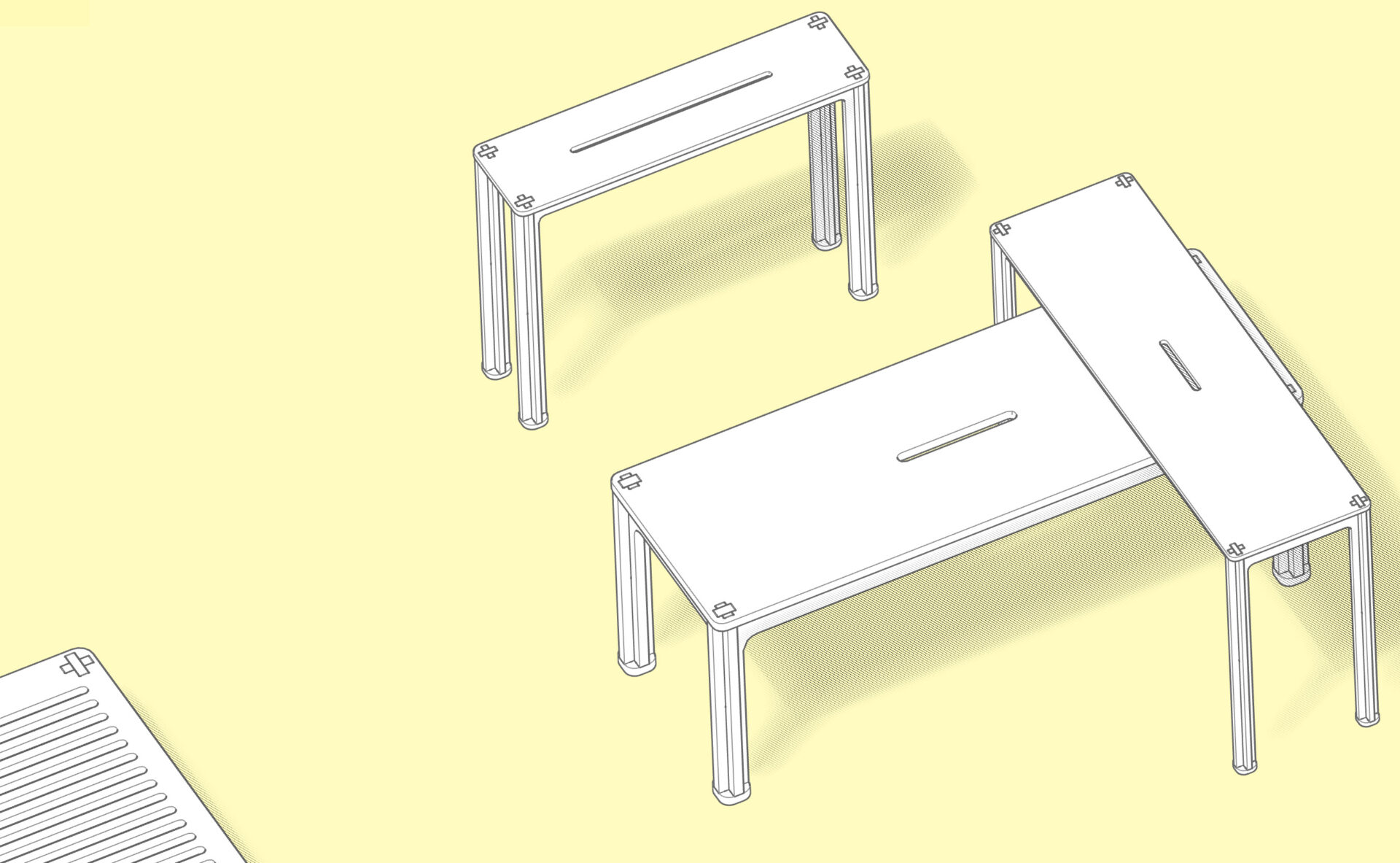 high Tables, Sideboard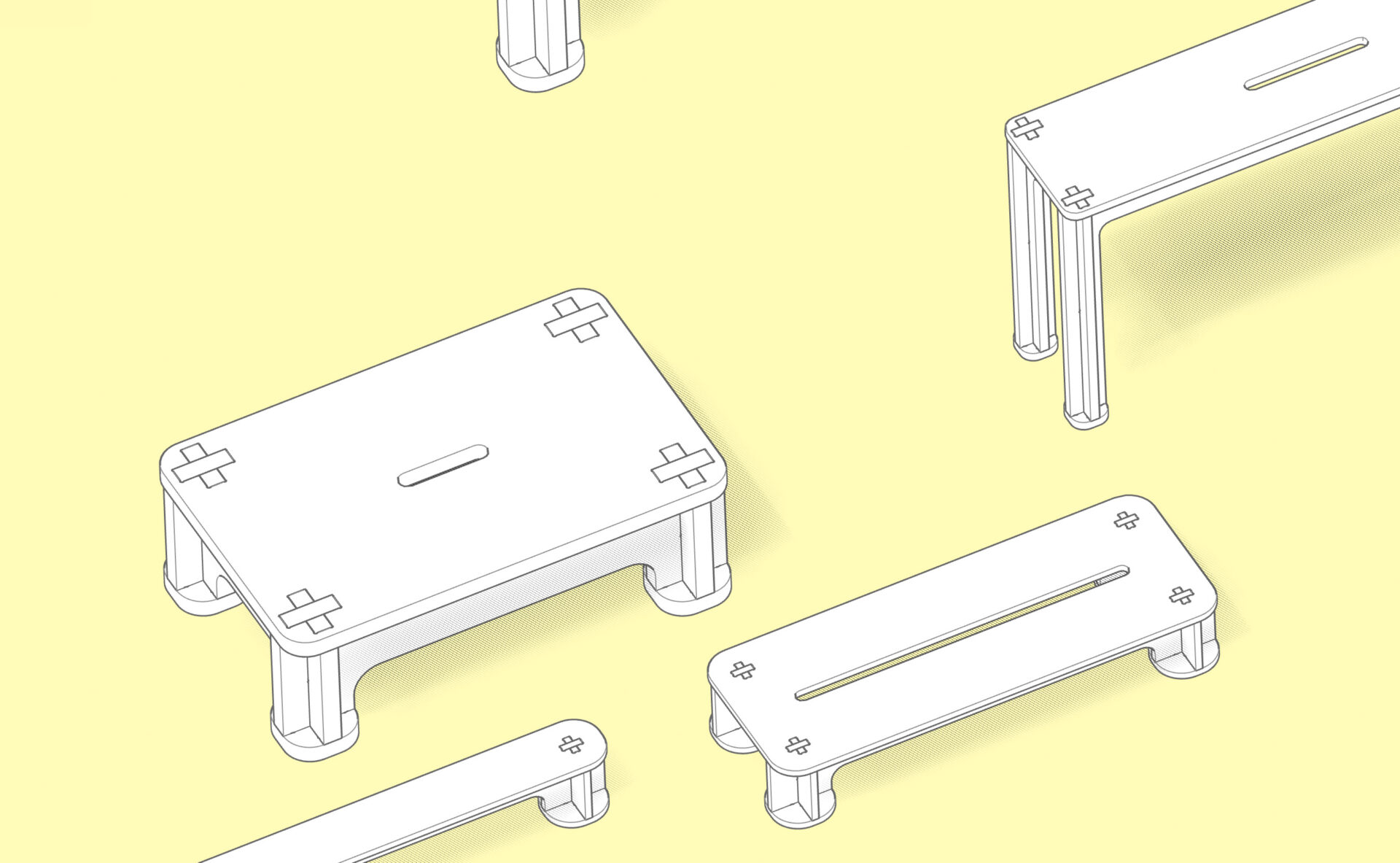 Sofa Table made from very thick material, plus various exotic variations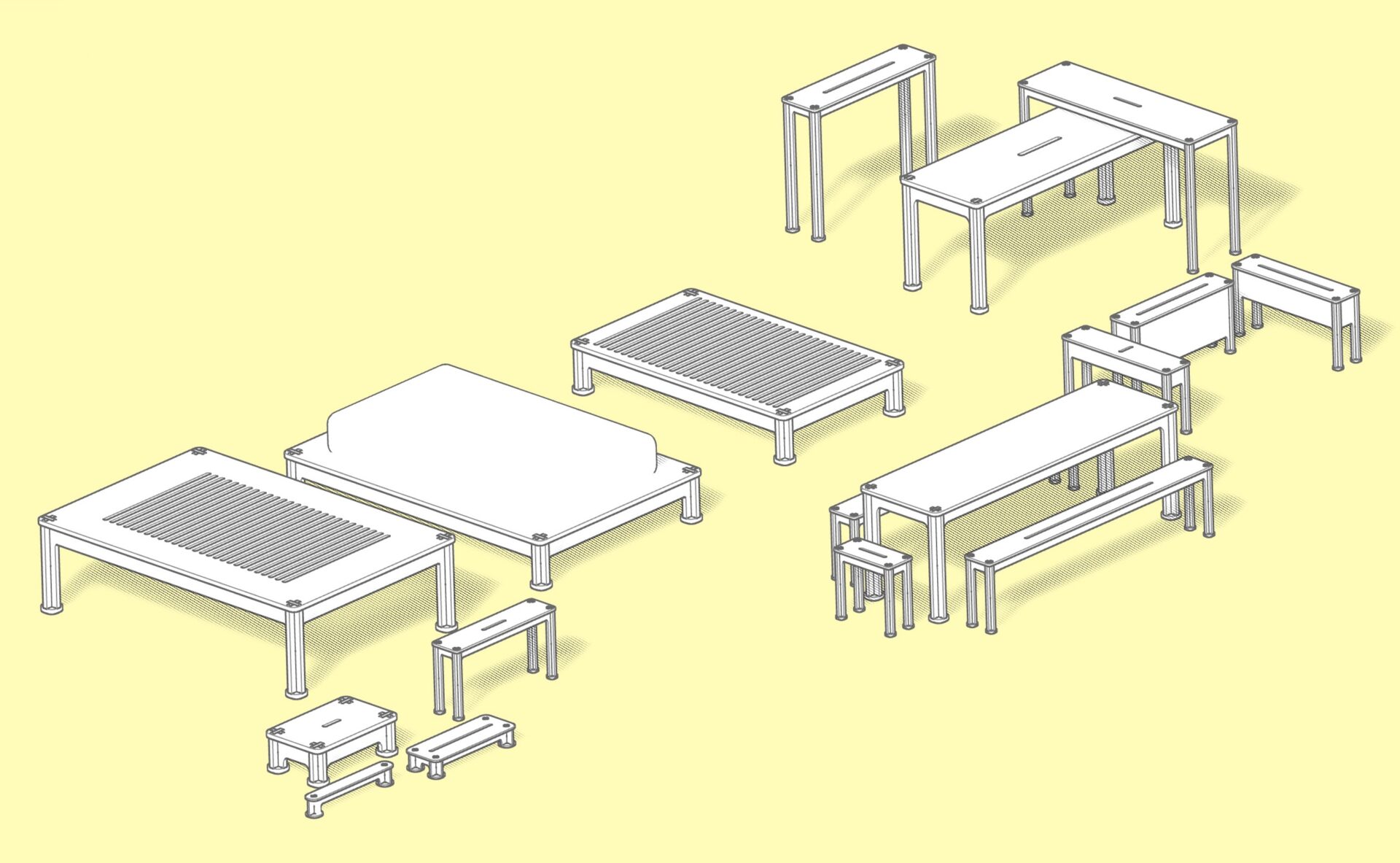 literally any size can be made …